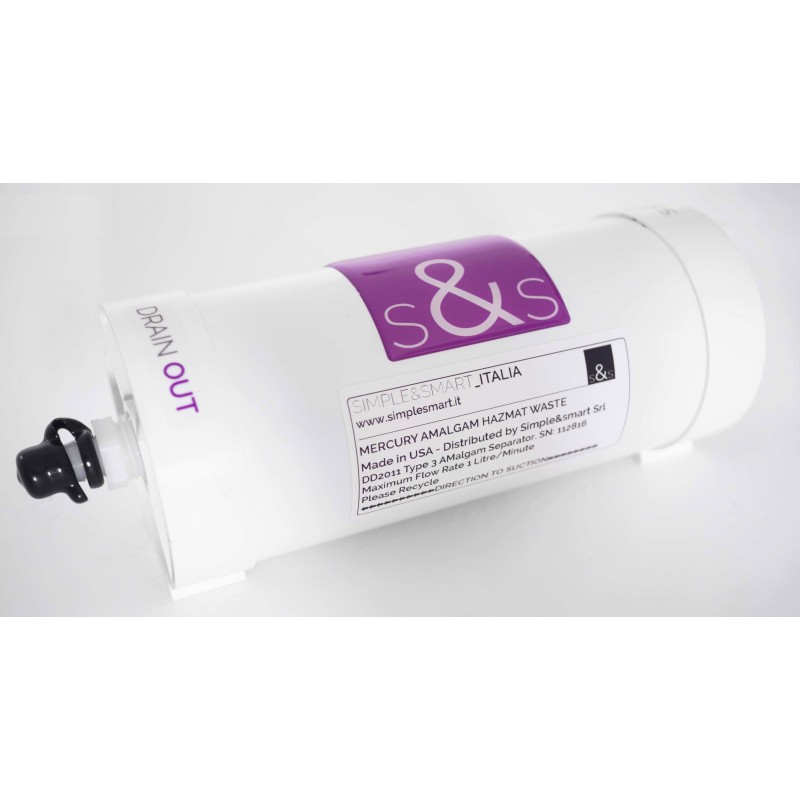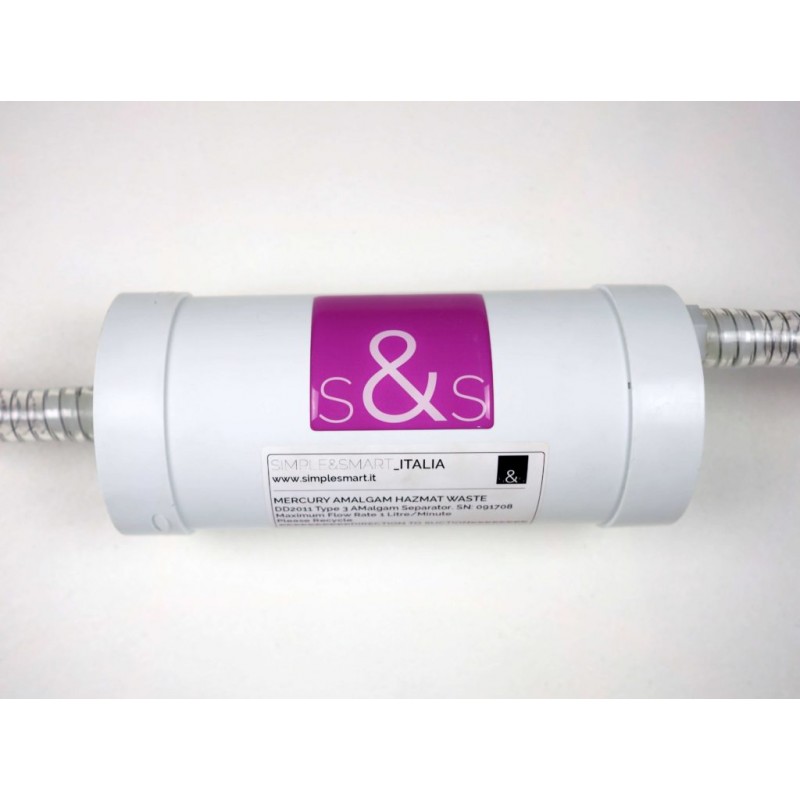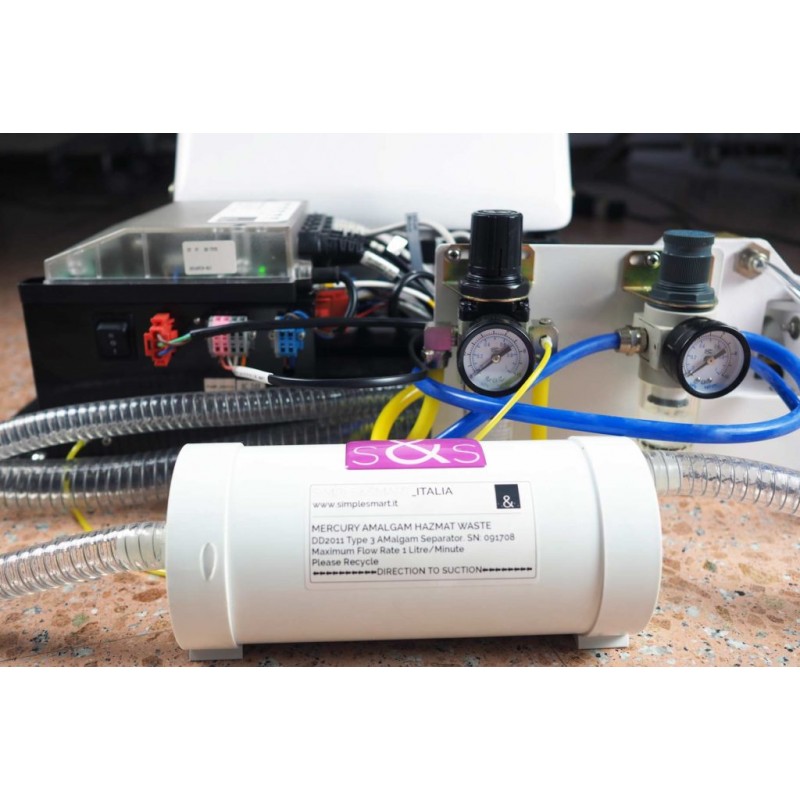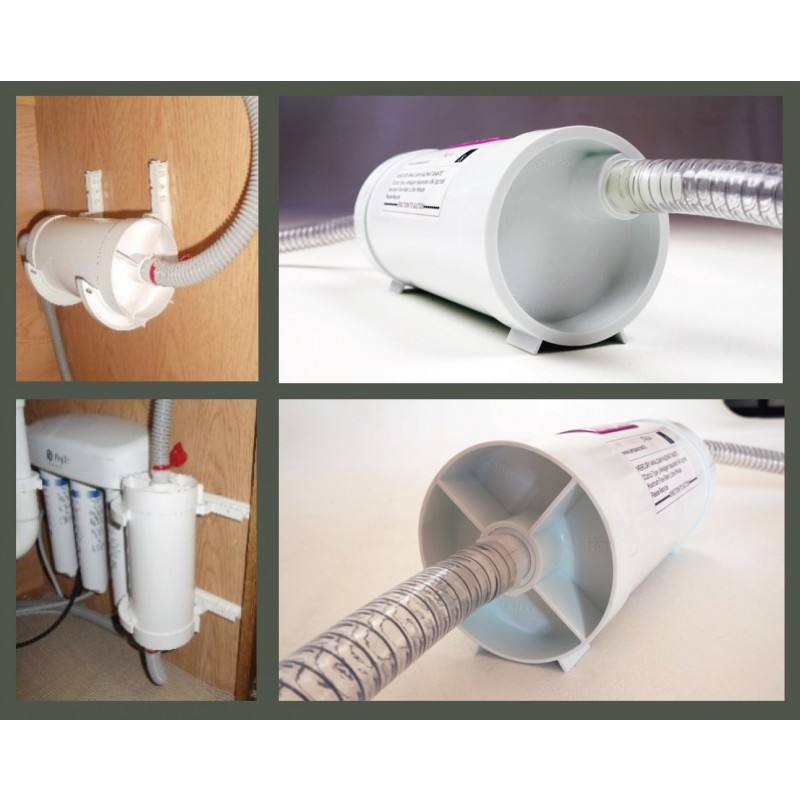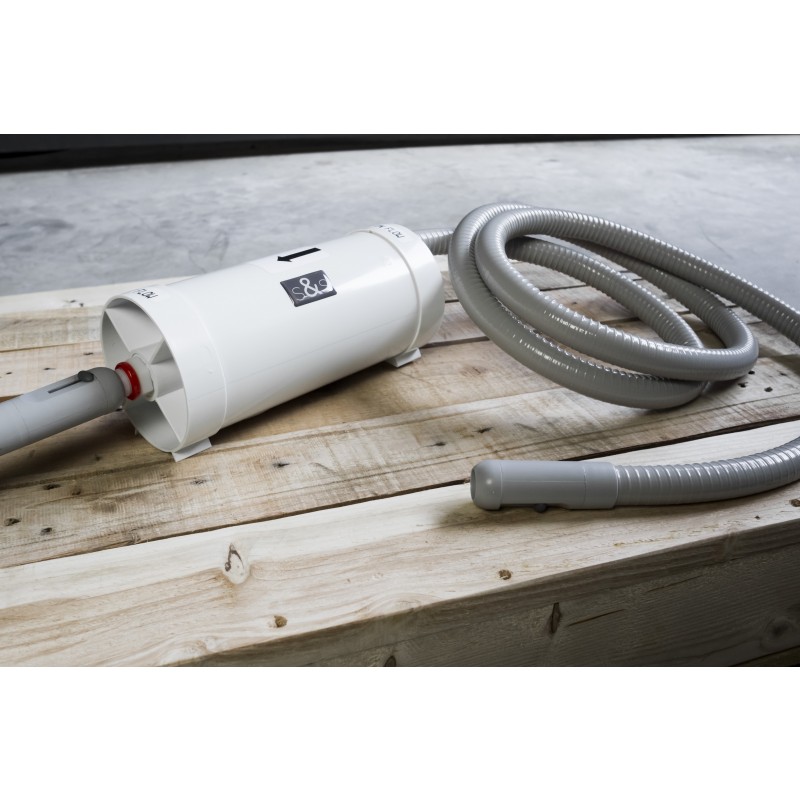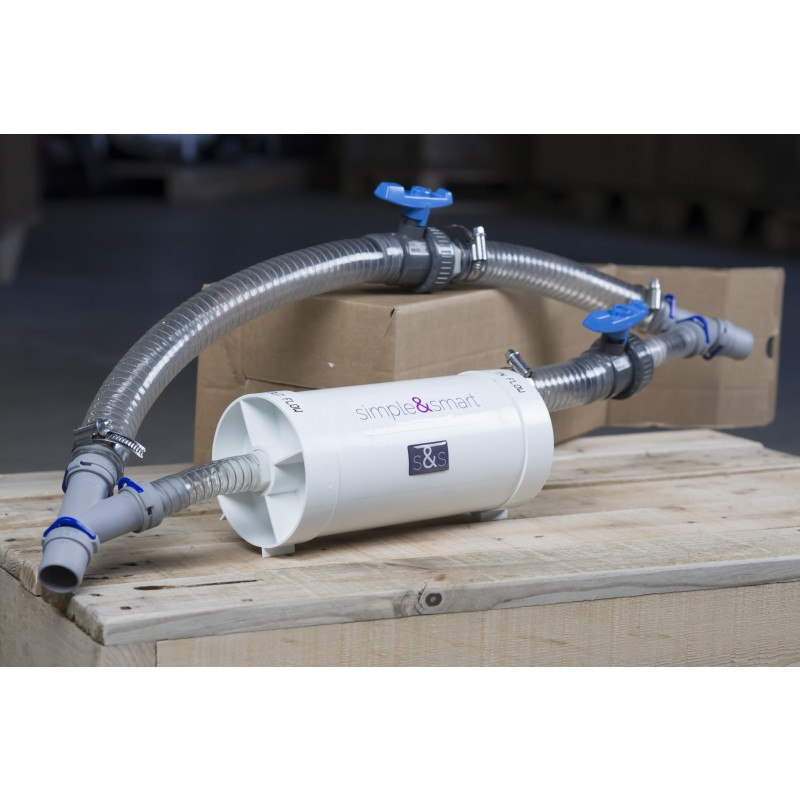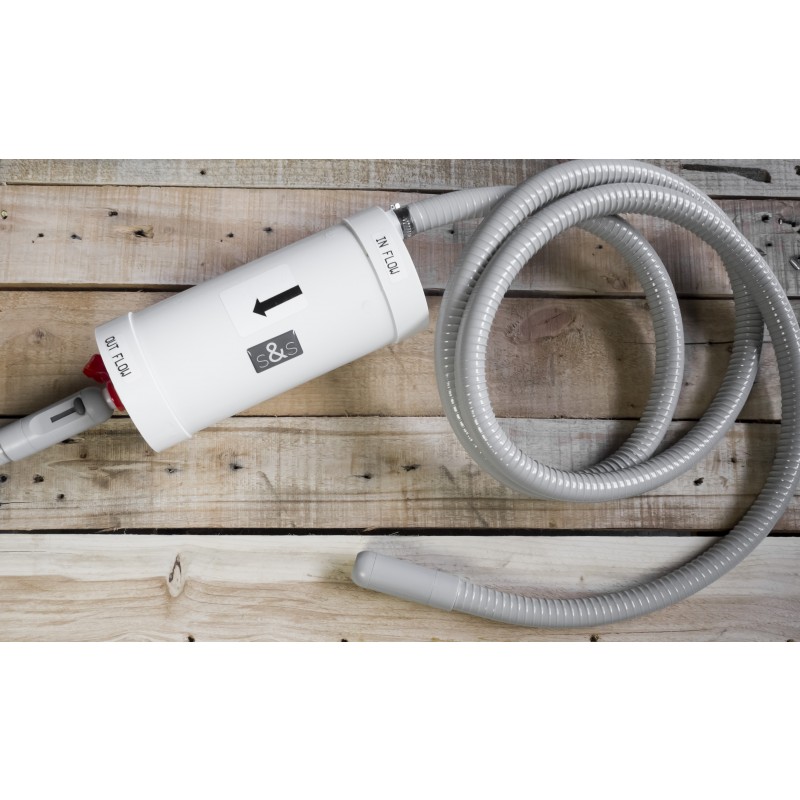 DDS2011 amalgam separator
419,00 €
359,00 € including TAX Discount!
chairside amalgam separator
Availability:
in store
Exceeds all the international requirements for safe mercury removal.
Isolate which chair you need to have an amalgam separator on and stop filtering prophy paste which clogs a filter designed to trap amalgam

Clinically tested efficacy 99.6% (ISO 11143: 2008E)

Eliminates the need for an expensive bulk filter system
Self-contained filter to avoid contact with mercury when changing filter
Flexible design for hard-to-fit applications. Can be mounted horizontally or vertically.
Small Footprint saves space (only 25,5 cm x 10,2 cm required)

It can not be emptied and can not be cleaned, it is also necessary to dispose of hazardous waste.

Separator life (lifetime) of 1-6 months, up to 12 months (depending on the dental unit from using)

Maximum fillable volume of the separator is calculated to be 360ml (360cm3)

Due to its compact design, the Simple One® amalgam separator can be installed at the side of the chair or in a small cabinet space. Removing the amalgam is not only environmentally friendly, it also protects your central vacuum lines trapping amalgam prior to reaching your main system's expensive filters, avoiding major problems. AVOID COSTLY REPAIRS.
No electronic content.
Easy to operate and maintenance free.
Funcional

use with a wet and central suction hose system

Q

uick and easy connection to the central vacuum suction line

Very low price compared to all the other separators available on the market.
ISO 11143:2008 Certified.
Prevents buildup of amalgam and other restrictive materials in your pipes and vacuum system.
Made in USA